GET YOUR TICKETS TODAY!
La Romantica Milonguera LIVE in Tampa on September 26th & 27th, 2019!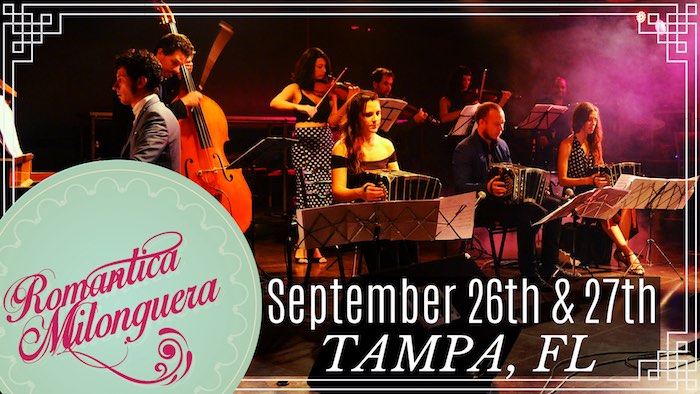 New Beginner Intensive Course
Registration is open for a new 8-week program and learn the fundamentals of Argentine Tango. No partner or experience required.
Starts Monday, September 9th @ 7pm!
Register by 8/26 and SAVE $20!
Milonga de Los viernes @ nova!
 A 5-star experience of Argentine Tango!
July 16th @ 8:00pm – 12:00am!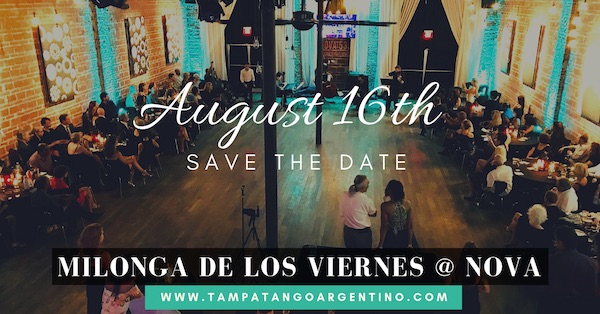 Mail
info@tampatangoargentino.com
Address
5320 South MacDill Ave, Tampa FL 33611